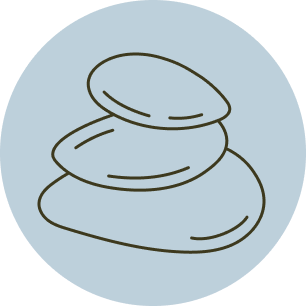 Spa & Wellness
Wellness package for women
Did you know that small daily activities can improve a woman's physical and mental well-being?

3 physical therapists
3 workshops
3 wellness appointments you shouldn't miss!

Saturday, April 29
"Intimate wellness and sports. How practicing yoga and gymnastics can help us strengthen the pelvic floor."
with Dr. Carla Cantiani

Saturday, May 27
"How to reoxygenate and reactivate the whole body through all-around detoxification with specific manual treatments and active exercises."
with Dr. Anna Balsamo

Saturday, June 3
"The sitting position becomes our daily gym: learn to make the body flexible and toned in the sitting position."
with Dr. Loredana La Torre

Hotel guests
can access the courses free of charge with advanced booking.

External clients
The classes are open to the public.
Cost to participate in a single workshop: € 80 per person
Cost to participate in all 3 workshops: € 200 per person
More info
Hours

From 10.00 to 13.00
From 15.00 to 18.00

Capovaticano Resort Thalasso Spa

For information, email spa@capovaticanoresort.it
or call + 39 0963 665760

What are you waiting for? Book now, as participation is subject to limited availability.
Package includes:
6-hour workshop with our experts
Access to the thalasso spa wellness path (duration: 2 hours)
15% discount on Thalasso spa facial and body treatments
15% discount at the Capovaticano Resort Thalasso Spa restaurants
BEGIN YOUR JOURNEY TO WELLNESS
Memorable experiences in a breathtaking location located between Capo Vaticano and Tropea.